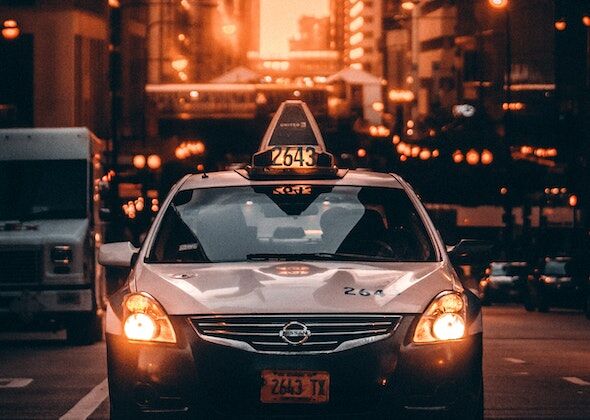 A Complete Guide to LED headlight Conversion Kits for Cars
Off-road safety and having a clear vision while you drive at night is the cornerstone of having a safe vehicle to drive. Ergo, you need headlight conversion kits for you car. If you are looking for a solution that can be the savior for off-road vision and nighttime driving then you are not alone – man drivers are in the same boat. Before we continue further, the solution to be safe and have the best-LED headlight bulbs is to own LED headlight conversion kits for your car.
In this article, we have discussed LED headlight conversion kits for cars in detail. You will get to know about its main parts, some FAQs that people frequently ask, and from where you can get headlight conversion kits easily.
What Is the Difference Between LED Headlight Bulbs and LED Conversion Kits?
You might have seen some online stores that have a variety for led headlight bulbs and led conversion kits.
A led headlight bulb is simply a bulb that is required for your car light housing to work to produce the light. The LED headlight bulb does not contain any other accessory.
Whereas, the led conversion kit is complete that comes with an LED headlight bulb and accessories that need to replace your new bulb with the previous one.
What Is Included In LED Headlight Conversion Kits?
The LED headlight conversion kit is a whole package that car owners need when they plan to change the headlight of their car. It includes all the mandatory supplies that will need with for every headlight replacement. If you are going to buy an LED headlight conversion kit for your car, here is what you will get in it.
Additional Heat Diffusers
LEDs do get hot and they are very sensitive to heat. Therefore, for the heat dissipation process, LED headlight conversion kits to have additional heat diffusers. However, this can vary in the types of lead conversion kits you buy.
Fans For Cooling
Although, there are passive coolers and other heat dissipating methods some LED headlight bulbs require an active fan cooling system that keeps the lights cool enough.
Having turbo fans for your car's LED bulbs would be the right choice as the led bulbs will be safe with no extra heat ensuring the longevity of the LED bulbs.
Even though LED headlight bulbs have a heat sink that is built within them but additional heat diffusers help in cooling the headlights.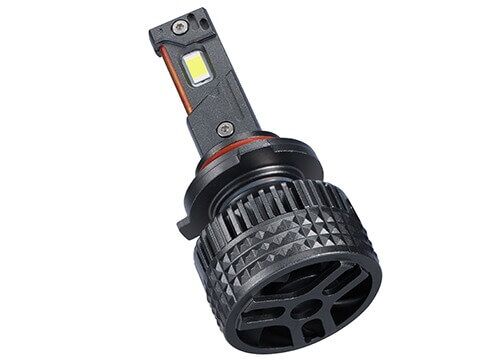 At SKLED TECH, we manufacture turbo fans with high quality for quick heat dissipation in LED headlight bulbs.
Current Regulators
The purpose of regulators in a car's headlight bulbs is to maintain the voltage and current flowing to the LED headlight bulbs.
As compared to halogen bulbs, the led headlights do not consume much battery. Therefore, the current regulator in led halogen conversion kits is given so that the ample amount of current regulates LEDs.
Error Cancellers Or Decoders
Not only the cars and automotive industry has become tech-savvy, but the parts and accessories of the vehicle are also tech-savvy.
Some LED headlight bulbs come with error cancellers or decoders that are used to show the error and give a warning required for a mechanic.
The decoders are the network of solenoids and sensors that actively work to keep a check on the working of dashboard lights or other problems.
As we are the OEM and ODM manufacturers, our LED conversion kits come with the CANBUS system that works with 98% correction. The CANBUS system and micro transmitters of the car receive signals as input and show results (output) to determine the working of the LEDs.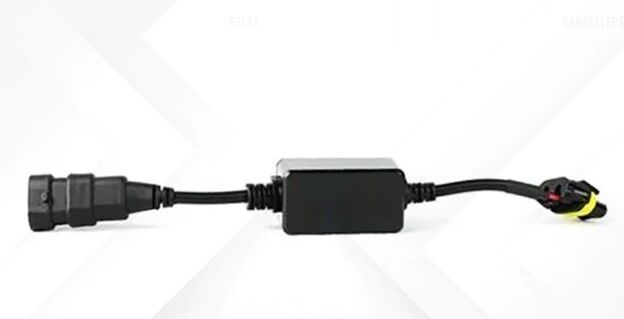 Instructions – Manuals
The conversion kit also comes with instructions that are a brief guide to converting the led headlight of your car. If you have a minimal type of conversion kit, then chances are slim to getting the instructional guide.
Get a LED Headlight Conversion Kit for Your Car
A good LED headlight conversion kit has all the essential supplies that make your job easier. Such conversion kits minimize the chances of any substantial damage and save plenty of time.
If you are looking to buy such a LED conversion kit for your car then get a free quote now at SKLED TECH.
Considerations For Buying LED Headlight Conversion Kit
There are various kinds of headlight conversion kits and their fixation depends upon what is inside them along with knowing the model for your car.
As we are focusing on the conversion kits for LED headlight bulbs, here are some supplies you would like to know about.
Wiring
Wiring is a holistic supply that comes with the driver and connector inside the Led headlight conversion kit. You need wiring from the kit to connect the driver to the LED headlight bulb and the internal system of the car. The purpose of a driver within the kit is to supply power to produce light and spread light evenly.
You should buy a high-quality bulb for your car so that you do not suffer by buying any cheaper and lower quality products. Check out LED headlight bulbs for your car that is perfect for your car model and car light housing.
Compatibility and Car Model
Not every conversion kit for the car will fit into your car light housing. Therefore, it is important to identify and check the compatibility of the car headlight bulb system. Don't worry if you don't know about the compatibility of your car model with the LED headlight conversion kit.
Contact us at _____ and know about the compatibility of your car model conversion kit easily.
Power Output
The power output determines the brightness and light distribution of the car. When it comes to car LED headlight bulbs, the power output is calculated in lumens.
The power output of LED headlight bulbs is measured in different lumens. Also, they produce different headlight beam patterns, brightness, and distribution on the road.
LED headlight bulbs that have a power output of 4000 to 6000 lumens to produce light for a distance of 500m in a straight direction.
Another type of LED headlight bulb has a power output of 8000 lumens to produce light for a distance of 650m in a straight direction.
The brightest LED headlight bulbs with 10 thousand lumens will produce a bright shining light of straight light with wide light distribution.
Color Temperature
LED headlight bulbs come in different color temperatures such as brighter, warmer, and some with the hue blue in color. The measuring unit or scale of color temperature for LED headlight bulbs is Kelvin.
To understand a bit about the color temperature, it is pretty simple. If you buy LED headlight bulbs with lower numbers, they will produce warmer light.
However, if you buy the headlight bulb for a car with a high kelvin color temperature then it will be brighter.
In the aftermarket, you might have observed that LED headlight bulbs with 6000 kelvins are easily available producing a brighter light. As a matter of fact, the 6000-kelvin headlight bulbs use fewer coatings and are readily available at reasonable prices.
If your light has a blue spectrum more than it is needed then the LED headlights for your car will not give enough visibility as your drive at night. Therefore, it is important to check the color temperature of the led headlight bulb for your car conversion kit.
Buy cool LED headlight bulbs for your car that are neither too much bright nor too much warmer.
At SKLED tech, we have different LED headlight bulbs for your car with cool color temperatures.
Do You Need A Conversion Kit For LED Headlights?
This is one of the most asked questions and the answer is that it depends from model to model of the car.
Primarily, you will need a conversion kit for your LED headlight bulb since all the supplies will work together to light up the LED headlight bulb.
Issues You Might Face While Fitting LED Headlight Bulb
There are multiple issues that car owners face while replacing LED headlight bulbs. Some of them are:
The car LED headlight does not fit in the car telling housing. Therefore, it is essential to check the model and led headlight conversion kit for your car.
Another problem might occur in only one headlight bulb lights up. This could be due to the problem with the wiring and connectors. To get them right, you may contact the mechanic to get them right for you.
D1S D3S D8S Led Headlight Bulb Conversion Kit 70W
SK electronic Technology brings you the D1S D3S D8S Led Headlight Bulb Conversion Kit 70W for your car that comes with high brightness and instantly lights up in 0.001 seconds.
Here are the product features that will give your car headlights the best experience ever:
Lumens of D1S D3S D8S Led Headlight Bulb Conversion Kit 70W
The light output of this LED headlight conversion kit is 8000 lumens. This feature of the D1S D3S D8S Led Headlight Bulb Conversion Kit 70W makes it a strong choice for car owners as it produces illuminating light at night.
D1S D3S D8S Led Headlight Bulb Conversion Kit 70W's Color temperature
The color temperature of this conversion kit for your car is 6000 kelvins. With the most amazing and reasonable pricing, this color temperature will produce cooler white bright light.
Heat Dissipation Methods – Turbo Fan
For quick heat dissipation, this conversion kit comes with a turbofan ad aluminum heat sink. The heat dissipation methods for your car's headlight bulb will help in keeping the lights cool under-maintained temperature. s
One-stop OEM/ODM service
As we are the OEM and ODM manufacturers of LED headlight bulbs, you will get customized packaging. We are a one-stop solution for car owners, distributors, and merchants.
You will also get the laser logo on the bulb that ensures the authenticity of the product.
ORDER your LED HEADLIGHT CONVERSION KIT!
Without giving any second thoughts, get a free quote now for your LED headlight bulb or conversion kit for your car.
We are here to give you top-notch quality LED headlight conversion kits.