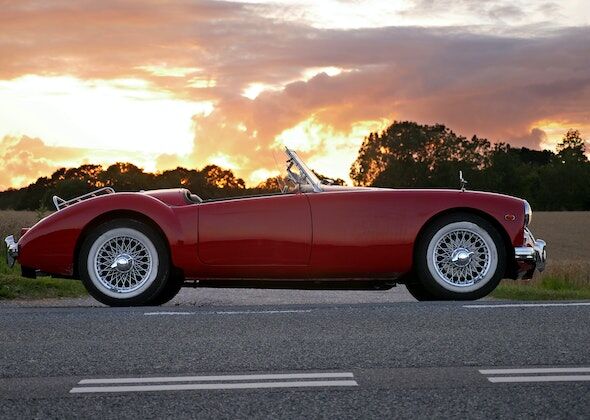 Are you planning to change your car's headlights and are looking for tips for choosing LED headlight bulbs and LED Conversion Kits?
Don't fret!
We have got you.
This article will illustrate the 7 most useful tips to buy LED headlights that will save you from the hassle to worry about what to check and what to not.
LED Headlight Bulbs For Your Car
Choosing the best LED headlights for your car depends upon several factors and they are:
Lens and Reflector – LED headlight optics
Wattage
Color temperature/LED headlight temperature
Brightness
LED headlight beams
LED Lumens
Turbo Fan Installation in LED headlight bulbs
Look for options you have
Check reviews
Knowing all these factors will help you in purchasing the best LED headlights for your car. So, let's get into them.
Lens and Reflector – LED headlight optics
The lens and reflector make up the shape of the LED headlight bulb. The shape of LED headlights bulbs is important because that further contributes in
Color temperature/LED headlight temperature
Color temperature plus an important light in purchasing the LED headlight bulbs for your car. There are two categories in this i.e., warmer LED headlights and cooler LED headlights. The color temperature of the warmer headlights is 5800K while 6500K headlights are cooler and white.
What is the best LED headlight temperature?
The best temperature for choosing the LED headlight bulbs ranges from 6000K or 6500K as they have cool light and help to see clearly in the nighttime.
Here is an infographic for you to understand the color temperature of your LED headlight bulbs.
Reviews
This might come as 'understood' but many people forget to read reviews when buying online. Reading reviews will help you understand what people or other buyers have to say about a product. Many customers do not understand the functionality and the after-working of the products but going through the reviews before you buy a headlight would be beneficial more than you can imagine.
Therefore, it is advised to check the reviews of the afterparts of the cars, specifically automotive LED headlight bulbs.
Turbo Fan Installment in LED headlight bulbs
In the latest LED headlight bulbs, one of the most important factors is turbofan installment. The purpose of a turbofan is to maintain the LED headlight's temperature. If the temperature of LED headlights is not maintained, then there is a risk that they might get broken due to extreme temperatures.
With that being said, turbofan installment is an important factor for the quick dissipation of heat. The quicker the heat dissipates, the more it benefits the LED headlight quality and longevity.
Therefore, the advice is to check if the LED headlight bulbs for cars have turbo fans in them. At SKLED tech, we have LED headlight bulbs with turbo fan installed and they have a higher lifespan.
SK electronic Technology brings you the D1S D3S D8S Led Headlight Bulb Conversion Kit 70W for your car that comes with high brightness and instantly lights up in 0.001 seconds.
Here are the product features that will give your car headlights the best experience ever:
Lumens
The light output of this LED headlight conversion kit is 8000 lumens. This feature of the D1S D3S D8S Led Headlight Bulb Conversion Kit 70W makes it a strong choice for car owners as it produces illuminating light at night.
Color temperature
The color temperature of this conversion kit for your car is 6000 kelvins. With the most amazing and reasonable pricing, this color temperature will produce cooler white bright light.
Turbo Fan
For quick heat dissipation, this conversion kit comes with a turbofan and aluminum heat sink. The heat dissipation methods for your car's headlight bulb will help in keeping lights cool under-maintained temperature.
One-stop OEM/ODM service
As we are the OEM and ODM manufacturers of LED headlight bulbs, you will get customized packaging. We are a one-stop solution for car owners, distributors, and merchants.
You will also get the laser logo on the bulb that ensures the authenticity of the product.
Want to get one LED headlight conversion kit for your car? Request a quote now!
LED Headlight Beams
LED headlight beam patterns guide your driving, especially at night therefore it is important to see them. Before you buy the LED headlights, check the high beam and low beam pattern of LED headlight bulbs for the car.
The best LED headlight bulbs and their pattern is low beam pattern as it ensures safe driving. Whereas high beam LED headlight beam pattern is only favorable under special circumstances.
You must ensure that LED headlight bulbs have proper headlight beam patterns so that they do not cause any mishappening events and help you drive safely.
LED Arrangement
The placement of the components should mimic a typical light bulb's filament as closely as possible. Such solutions provide the proper lighting distribution, improving visibility and ensuring the safety of oncoming vehicles. Even your eye can determine where the LEDs are. Take a diode bulb and an ordinary sample, compare them, and then look at the clearance to accomplish this.
LED Headlight Bulbs Size
Many 9007 diode model samples are substantially larger than the traditional halogen variant. It's possible that these solutions won't fit in the headlight, in which case you'll need to drill certain holes in the lid or purchase an oversized head bulb cover. It is preferable to avoid such unnecessary, arduous labor and costs and select an appropriate-sized bulb instead.
Final Words
Before choosing LED headlight bulbs, it is important to consider the lumens, headlight beam pattern, color temperature, wattages, and turbo fans.
With this being said, at SKLED tech we manufacture LED headlight bulbs and LED conversion kits with high-quality LED chips to ensure a longer lifespan.
Request a quote now to get the best LED headlights for your car.